I 2018 ble IKC (International Knarr Championship) arrangert for 50. gang og det var 75 år siden Knarren forlot tegnebrettet. Nå er det mulig å skaffe seg boken om den lange seilasen fram til i dag.
Boken har fått tittelen «It's not the game, but the way it's played» med undertittel «- A journey through time». Den er blitt til i et nært samarbeid mellom danske, amerikanske og norske aktive knarrseilere med journalist og knarrseiler Nicolai Lassen som redaktør.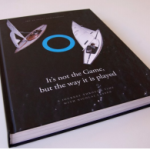 Det var da Danmark var IKC-arrangør i 2018, for det 50. IKC, og foreslo at det burde lages en bok om mesterskapet og knarren. Om hvordan IKC kom i stand, hva det er blitt, om menneskene, historiene og om hvordan Knarren ble skapt og fortsatt lever i beste velgående.
Boken er på hele 300 sider i stort format (25×33 cm) med svært mange flotte fotografier og et vell av gode seilerhistorier. Her finner du historier, anekdoter og bilder du ikke har hørt eller sett før.
Knarrboken forteller hvorfor IKC er blitt noe spesielt i sportens verden, og hvordan Knarren som en vellykket «one-design» er blitt populær også internasjonalt.
Vi håper at alle seilervenner og Knarr-eiere skaffer seg boken!
Boken er årets gavebok til seilinteresserte eller deg selv.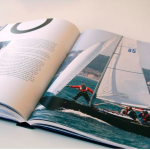 Bestill boken ved å kontakte:
Norsk Knarrklubb ved morten.heldal.haugerud@gmail.com (tlf 95 75 72 36)
Tekst og illustrasjonsfoto: Morten Heldal Haugerud